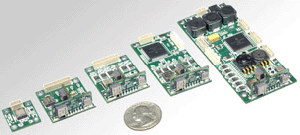 Inertial Sensor Technology






O-Navi is an innovative developer of low cost inertial sensors, accelerometers and magnetometer technology.
O-Navi products combine hardware and software solutions for sensing attitude, angular rate, acceleration, tilt, magnetic heading and GPS position. We offer one of the broadest ranges of sensing technology for research, defense, virtual reality, advanced robotics, autonomous UAV's, ROV's and submersible vehicles.