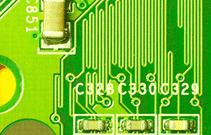 Copyrights and Licensing






All works contain on this website is © 2004 O-Navi,LLC. All web site design, text, graphics, the selection and arrangement thereof, and software are the copyrighted works of O-Navi, LLC. All rights reserved.
Copyrighted works or trademarks of others are licensed and/or used by permission.
SOFTWARE LICENSES
O-Navi values its intellectual property, such as the downloadable software provided for your convenience on our site. Please note that your use of our software is governed by a license, which you must agree to before downloading our software. O-Navi expects you to adhere to certain restrictions if you use our software in order to protect our valuable intellectual property and to ensure that you use the software in the manner for which it was intended. Read our Downloadable Software License.
=COPYRIGHT