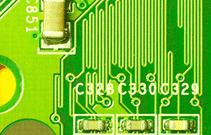 Your Privacy






O-Navi LLC knows you value your privacy as much as we value ours. We want our visitors to know how we treat information about you.
We do not collect any information about you unless you explicitly tell us.
We do not sell, give, rent or share any information about you with anyone outside the company with your explicit knowledge and/or approval.
We do not use cookies.
Our servers or servers of our vendors may log certain generic information about your http requests, however that information is not typically used for any purpose other that statistical data.
We promise, you will not get any spam from us or any of our 'partners'.
=PRIVACY STATEMENT